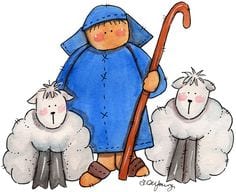 New Family Service Sunday at 10am starts 5th May
Do you shop online? Here's a simple way you can help support St Mary's - and it doesn't cost you a penny! We've registered with easyfundraising and we need your help! easyfundraising is a great website where you can help St Mary the Virgin Church North...
A Letter from Rev'd David PierceDavid, a servant and shepherd of Jesus Christ, by the will of God, to the church of St. Mary the Virgin North Shoebury. Grace to you, and peace from God our Father and the Lord Jesus Christ.This may seem a strange way to...